For the Trader or the Investor in you….
JasperForex.com was purposefully built to introduce and share profitable and lucrative
One-on-One TRADING Education along with LIVE trading Signals.
Available if you click the Blue 'book now' Button below is my 16 plus years 
of live Discretionary trading experience, One-on-One Mentorship using ZOOM – It's live Mentorship (YES – cut your learning curve in half!) with real trade signals.
Always using a Favorite broker for our lessons; Do feel free to open a FREE DEMO account with AXI or FXChoice.
OR we can simply discuss your existing trading needs or your goals and create a trading plan or build a complete playbook designed by you and for you – along with my guidance,
go ahead and schedule your own "One-on-One"  Trading Education using this blue button.
for ONLY $99.00 USD per Month – you receive 4 LIVE Mentoring Sessions; YES that's ONLY $25.00 for each session. 
You may cancel the sessions at any time. Sorry no refunds
. .
.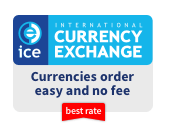 When traveling Locally or Internationally to and from Canada; you may need to exchange your Travel currency before your Departure.
You can now do it anytime ONLINE with International Currency Exchange – Canada
Then simply pick up your pre-paid (and pre-exchanged) travel currency directly from the ICE-Canada kiosks conveniently located within the major Canadian Airports before your Departure.
Likewise if you're flying anywhere into Canada, like Toronto, Vancouver, Edmonton or Calgary for example, you can pick up your pre-paid (and pre-exchange) Canadian funds at the local ICE-Canada kiosk located in the airport of Arrival.
Click on the ICE logo to Pre-Order your travel currency,  and have it ready for pick up at the airport.